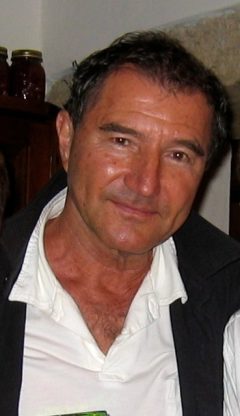 Daniel Maffia
After completion of his Master of Fine Arts degree from Pratt Institute in NY, Maffia established an international reputation for his award-winning portraits which appeared on the covers of many major magazines. Maffia has taught at Sarah Lawrence College, Rutgers University, Parsons School of Design and Pratt Institute.
Twenty six years ago Maffia decided to concentrate solely on fine art, splitting his time between his studios in Provence and Hingham. His oil paintings have been exhibited in galleries in France, New York and throughout the U.S.
Now, as a mature artist, Maffia's ambition and creativity drive him to explore new dimensions of expression, reveling in the freedom of being at the height of his considerable ability.